FAMOUS MEMBERS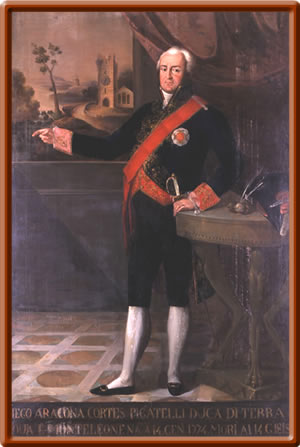 Diego Pignatelli Aragona Cortes

Diego Pignatelli Aragona Cortes (1774-1818).

He participated actively to the 1799 Neapolitan Revolution and was elected representative in the parliament of the Neapolitan Republic. Upon the arrival of Cardinal Ruffo he was sentenced to death , later the Pope granted clemency.He was exiled in Milan , he joined in 1806 Giuseppe Bonaparte and was sent Ambassador in France to praise Napoleon for His victories.
He was then appointed Chamberlain of Giuseppe Bonaparte King of Naples.